So in my shed clearance for other projects I have a pile of V7 parts. Some were taken off a very low mileage V7 Stone by the hipster who I bought it from. V7 has moved on and the new owner has no interest in these parts.
So if you see something you fancy in my screenshot PM me and I'll send a bigger photo. Prices to be negotiated but y'all will get a great deal so you will.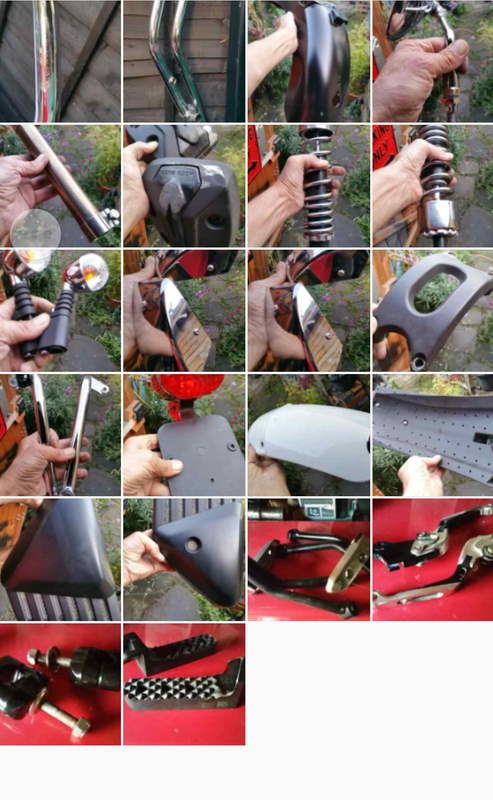 Downpipes have a bit of road rash.
As do the rocker covers.
Silencers are as new.(gone)
So are the side panels (LH gone) still have the RH one, indicators, injection covers, passenger grab rails ( gone),rear light(gone), inner guard(gone), footrest hangers (no rubbers) and shocks.
Fork brace needs powder coated (gone)
Front guard is OK (gone)
Rear guard is powdercoated flat black(gone).
Short reach adjustable levers..(gone)
Mirrors are as new(gone)
Handlebar clamps
Exhaust crossover is like new.
Lowered Knight Design rider footrests, a few scrapes.
There may be other stuff I haven't found in the chaos of my shed.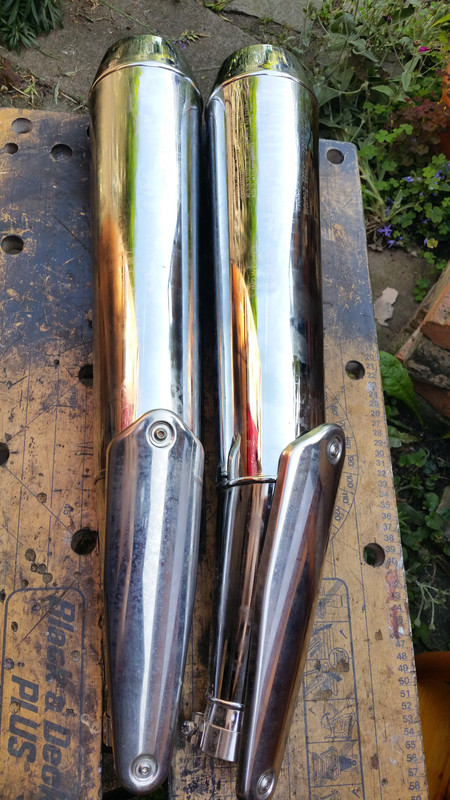 I'm not on the other forum or Facebook groups but spread the word before they go on ebay.
Oh yeah, I'd prefer collection from North London but we can maybe arrange something.
If you want to come and take the lot ; you can make me an offer so you can.
Cheers
Min


Edited by theone&onlymin - 06 Aug 2019 at 14:16