For those that don`t know, I recently purchased a 2007 Norge, 14,500 km on her. The money changed hands in February, but since the bike was 400 km away from where I live, Kamloops, Canada, I had to wait for Mother Nature to give me a break. And she did, but not much of one.
The Norge was down at Holeshot Motorsports in Langley, BC. So I hitched a ride down to Langley on Friday, stayed overnight at my son`s and rode her home today.
The first stop, in the rain, was at a Moto Guzzi dealer who could explain a few of the intricacies of this machine. No manual with it.
Next stop was an hour away at Hope, BC, for coffee and chowder to take the chill off. Still raining and temperature at 8C.
Then north on the Trans Canada Highway, the only choice I had as the other routes were too high of an elevation. I.E. snow. So bear with me as it was too frigging cold to stop. Finally it did warm up.
First stop near the town of Lytton, BC. About 1000 feet above the Thompson River. Temps had finally risen to a civilized level, 14C.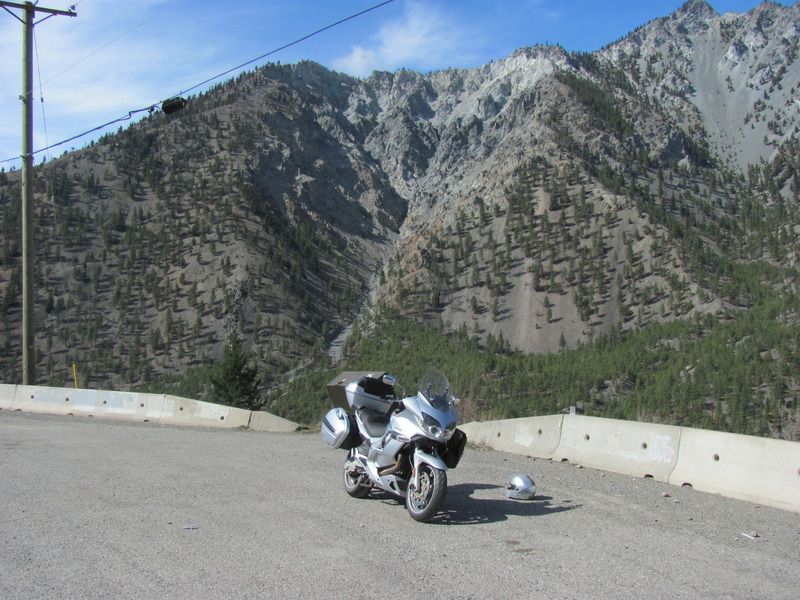 Next stop, just south of the little town of Spences Bridge.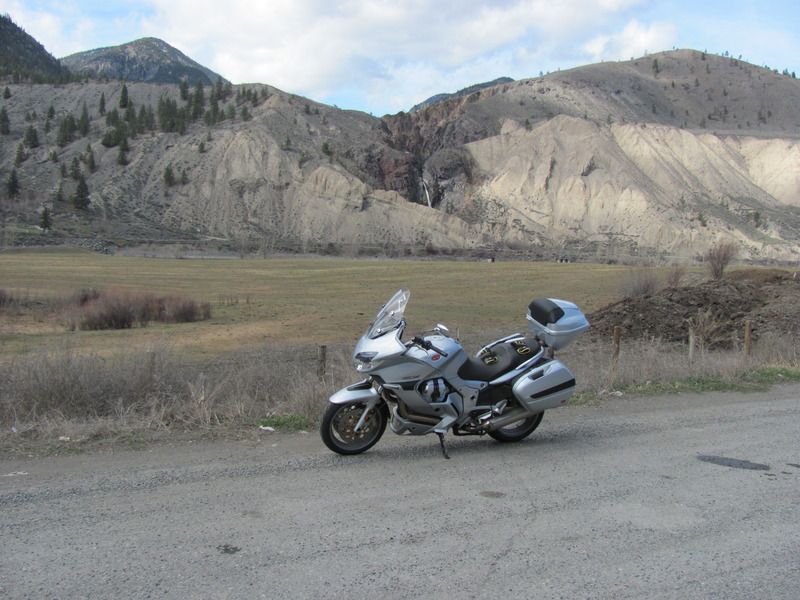 Getting closer. Heading east out of Cache Creek, BC and an hour from home.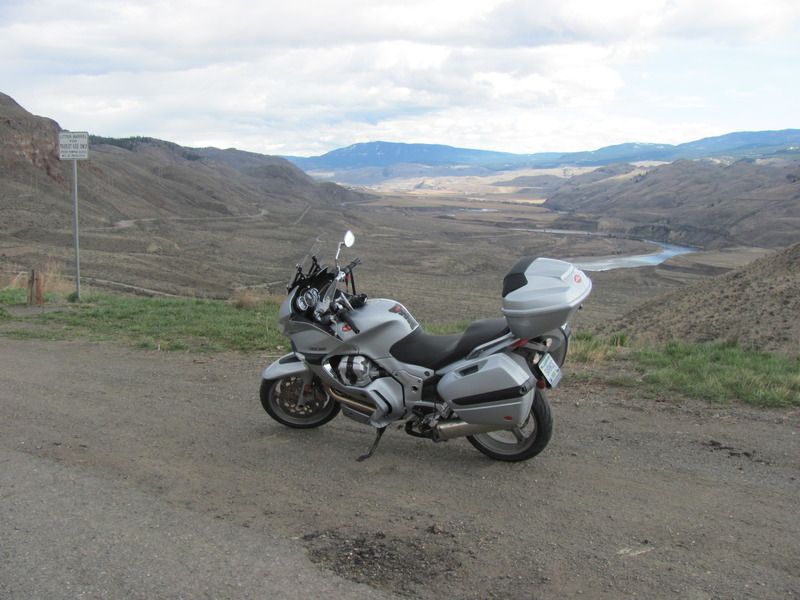 That`s Kamloops Lake down below. I live about 20 minutes past the far end of it.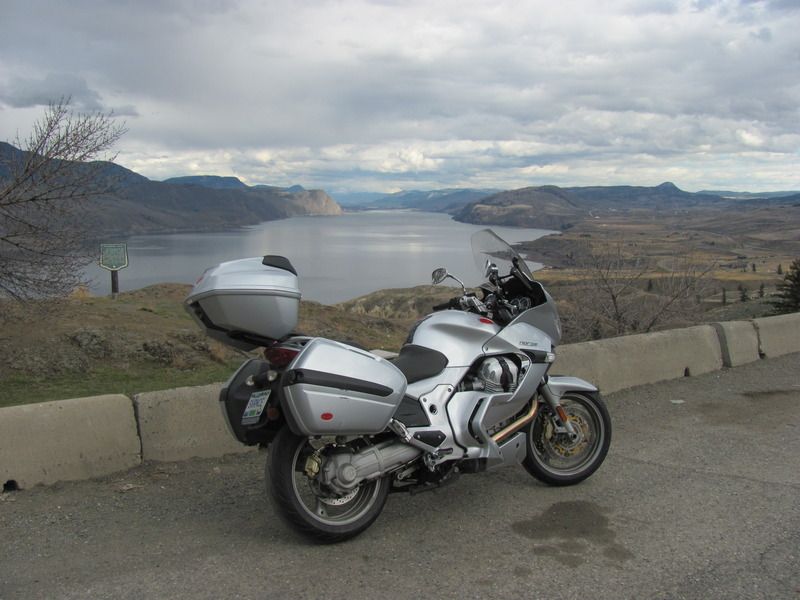 That`s her for pictures. Consider yourselves lucky as I seldom stop for photos and miserable weather at the start didn`t help. But I will go back as the route I took through the Fraser Canyon is pretty spectacular.
Any questions?
Btw, I`ll post some of my first impressions of the Norge later.