Yesterday morning the plan was to hit the road by 9 am. Hot weather was forecast and that would be the sensible thing to do. But I'm not always sensible. It didn't help that I never got out of bed until after 8 am.
But, by 10:30 I was rolling.
The plan was to head west from Kamloops to the little town of Cache Creek. That was my first gas stop. Not bad fuel economy either, 58 mpg. And those are Imperial gallons!
Just north of Cache Creek, I turn west on Hwy 99 and head for Lillooet. If I planned to stay on 99 I would pass through Whistler, the #1 ski resort in North America. Further south 99 would take me through Vancouver and end at the Canada/US border where 99 turns into Interstate 5 which runs through Seattle, Los Angeles and San Diego. But that's for another ride.
The start of Hwy 99, looking west.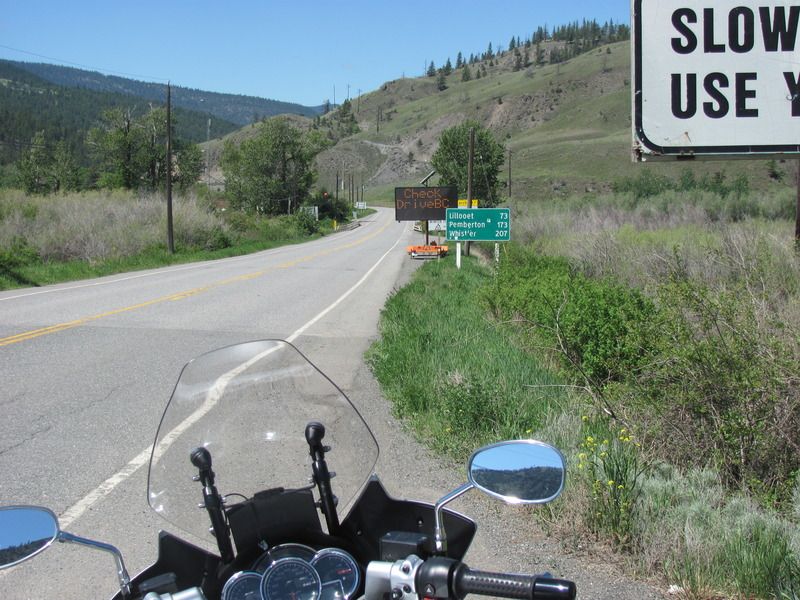 Open road, open country.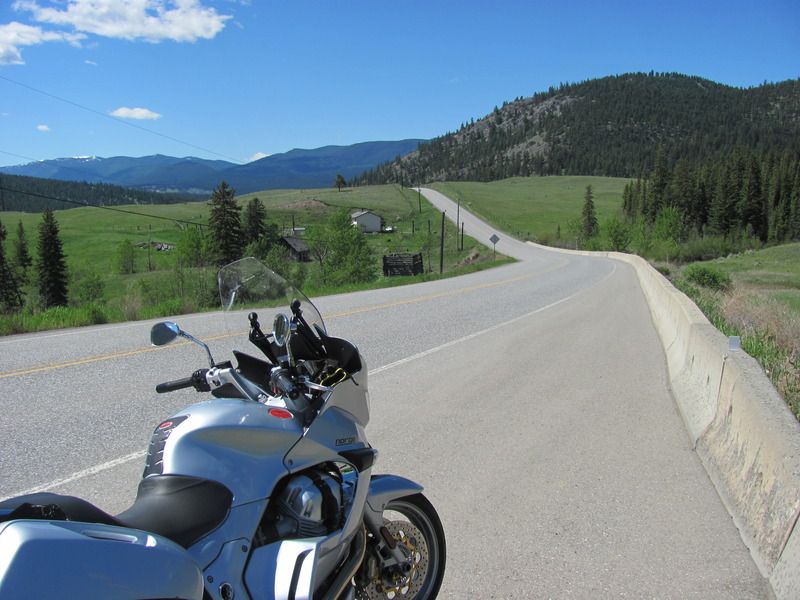 How many have seen signs like this.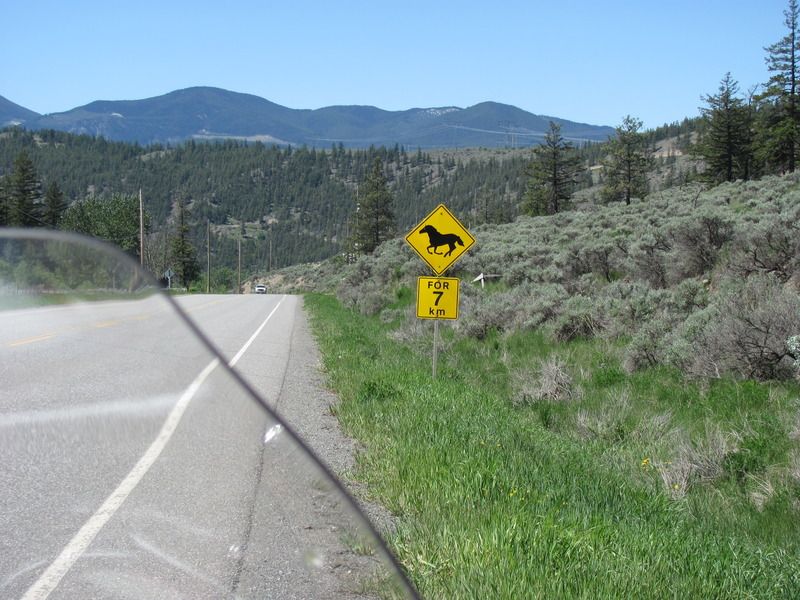 And then we're out and above the Mighty Fraser River. Named after this guy:
https://en.wikipedia.org/wiki/Simon_Fraser_(explorer)#Descent_of_the_Fraser_River
That's our road off in the distance with a rail line above it.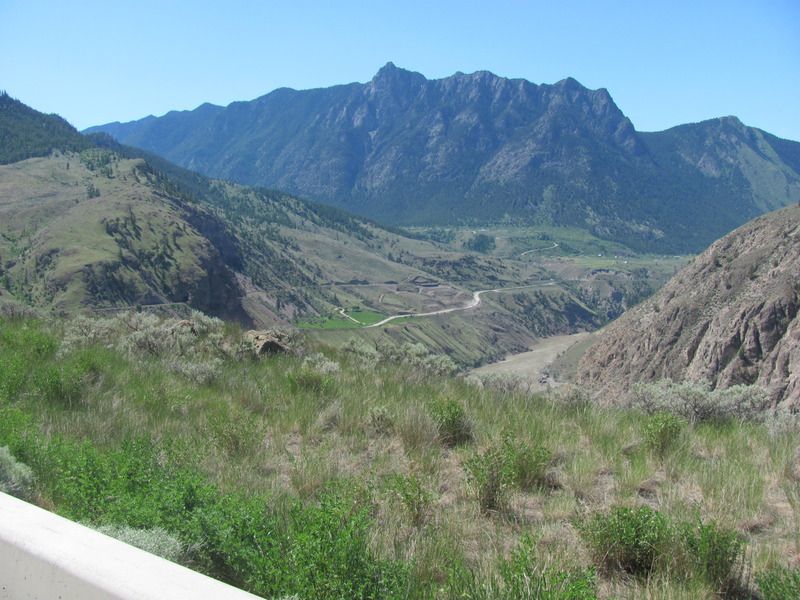 Just outside of Lillooet.
Believe me, this is rugged country.
In the right of this picture is a cut in the mountains. That's Hwy 99 to Whistler. Also known as the Duffy Lake Road. One of the best motorcycle roads around. But that's for another day.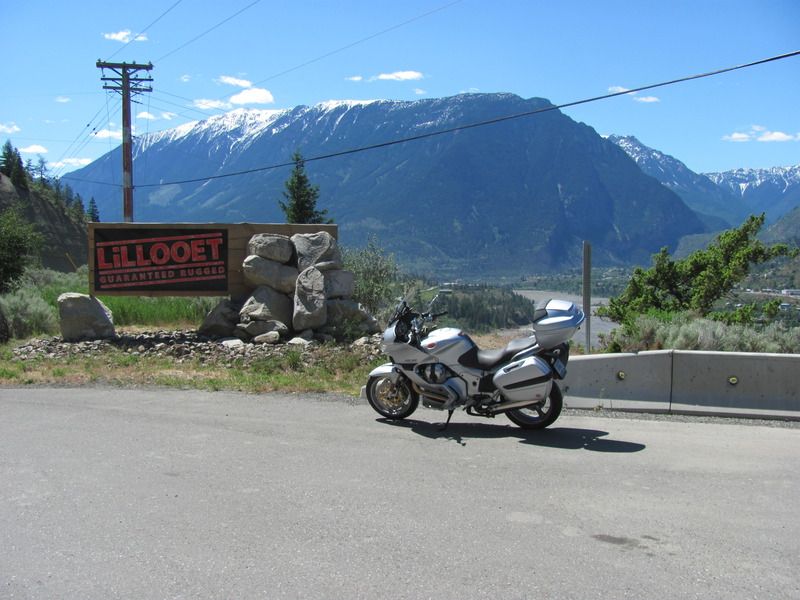 Yeah, these guys make reliable burgers.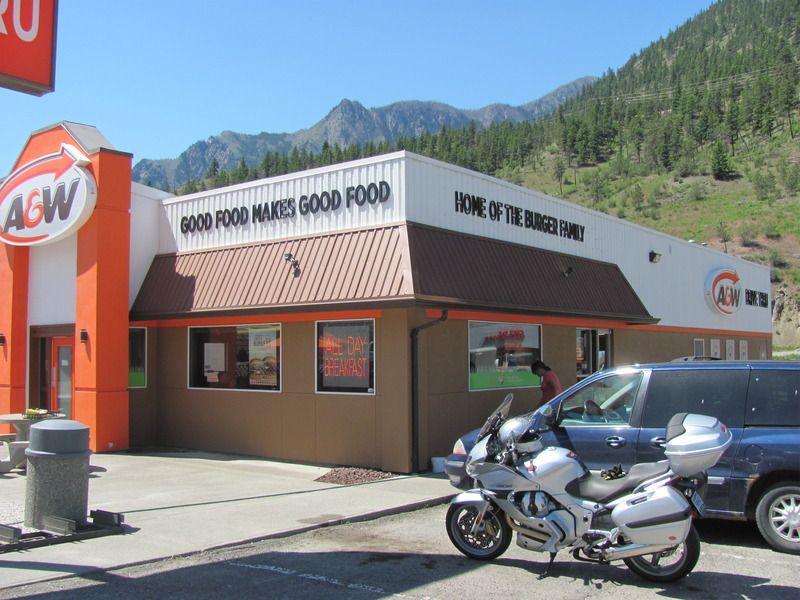 From Lillooet I head south on Hwy 12 to the even smaller town of Lytton.
Gotta love signs like this!
As I took this picture, a number of very old cars, back to before 1920 came by. Cool.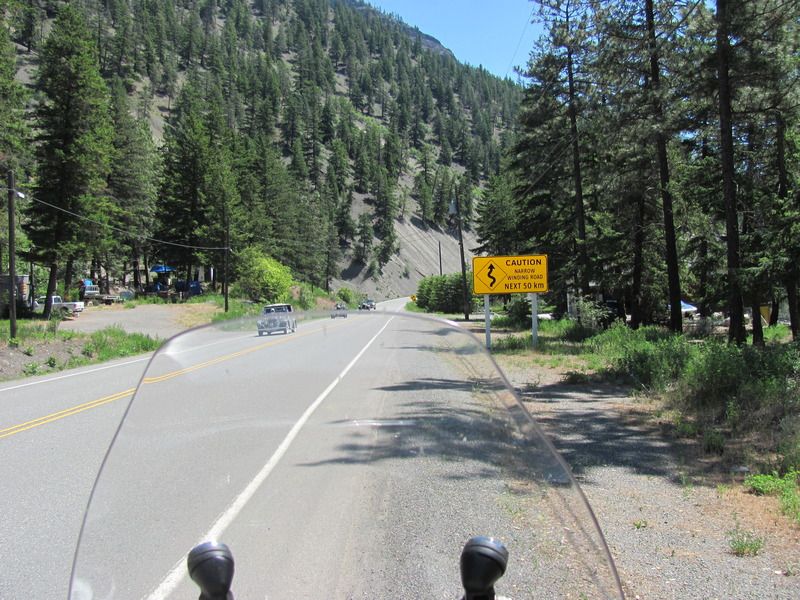 Narrow? Yes, but not very winding at this point at least.
We're down to the Fraser River.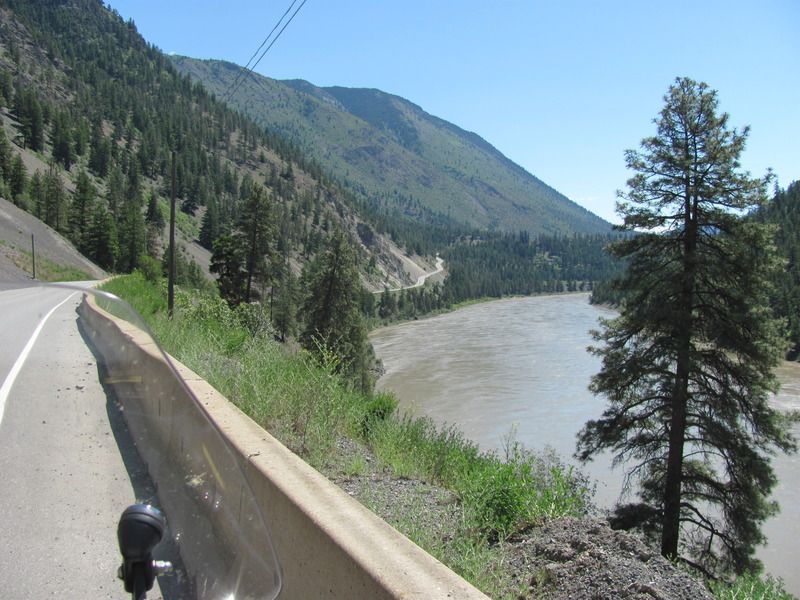 This is where the road gets hairy.
The mountainside ahead with very few trees on it is slowly crumbling and falling into the river. Occasionally it takes the road with it. The government is quite concerned about the future of this section of road.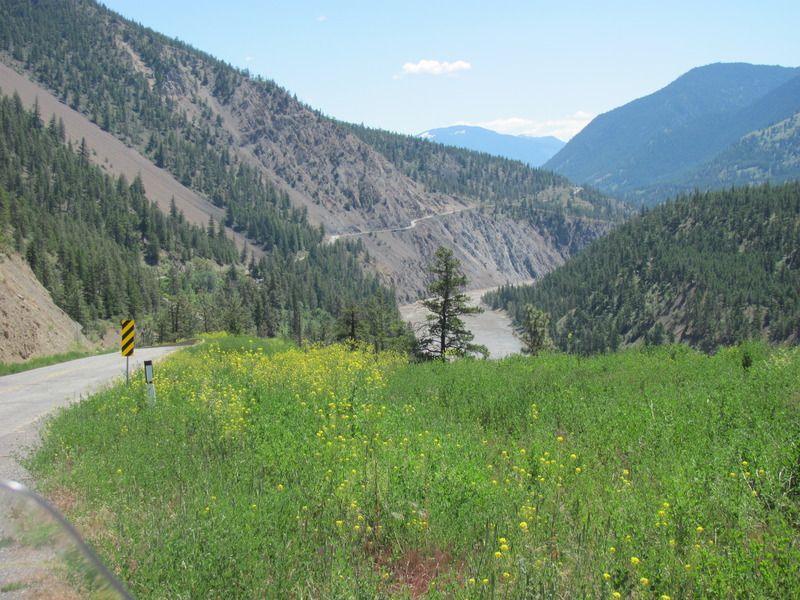 You'll see what I mean after this picture.
There are signs telling motorists not to stop as there are constantly rocks falling. I hope you guys appreciate what I did to take this picture.
And I don't have life insurance!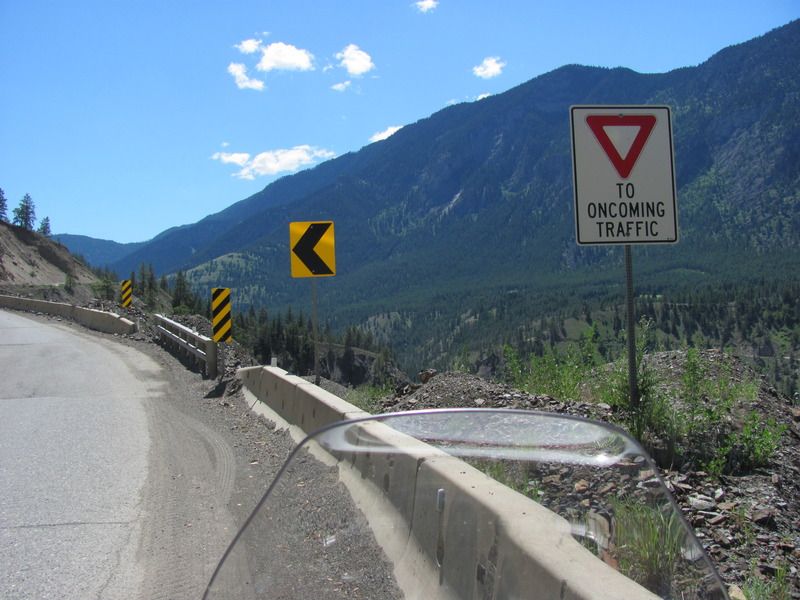 There's almost a km of road like this.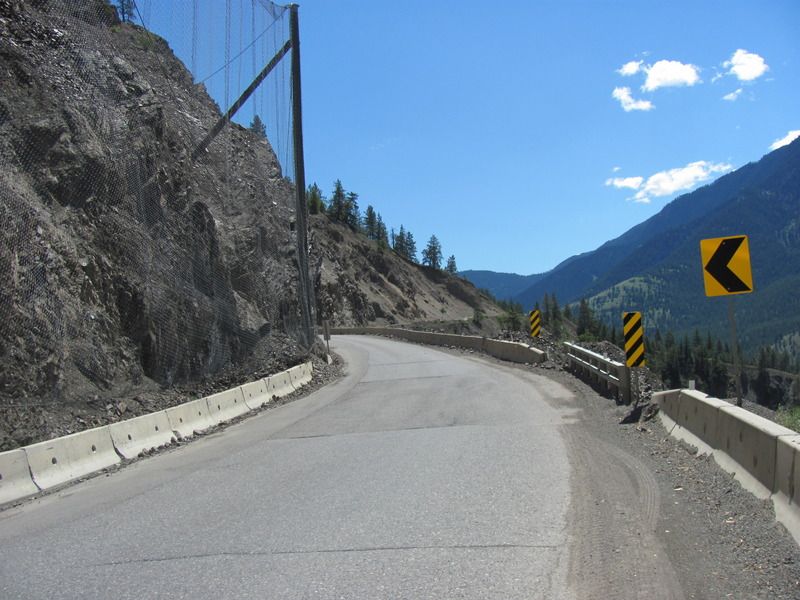 Lytton. Temperature is getting up to 30C. Time to take the jacket liner out and open some vents.
Heading north out of Lytton on the Trans Canada Hwy. Aka Hwy #1.
This is the Thompson River, named after David Thompson, a buddy of Simon Fraser.
The set of curves that you see in the centre were so sweet I came back for this picture and got to ride them twice.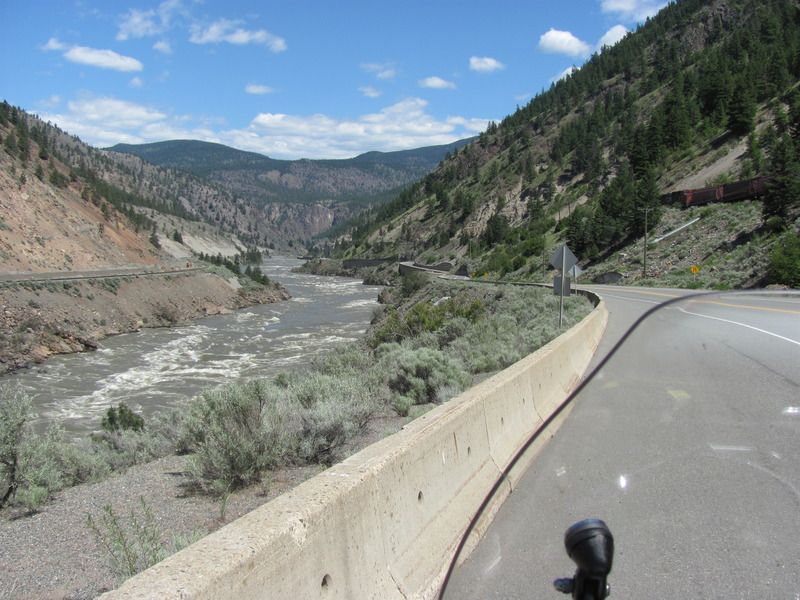 Time for a leg stretch by the Thompson River.
Btw, the Rocky Mountaineer follows this river to Kamloops on it's way to Banff and jasper. It's one of the top three luxury train rides in the world. As one of our members here can attest.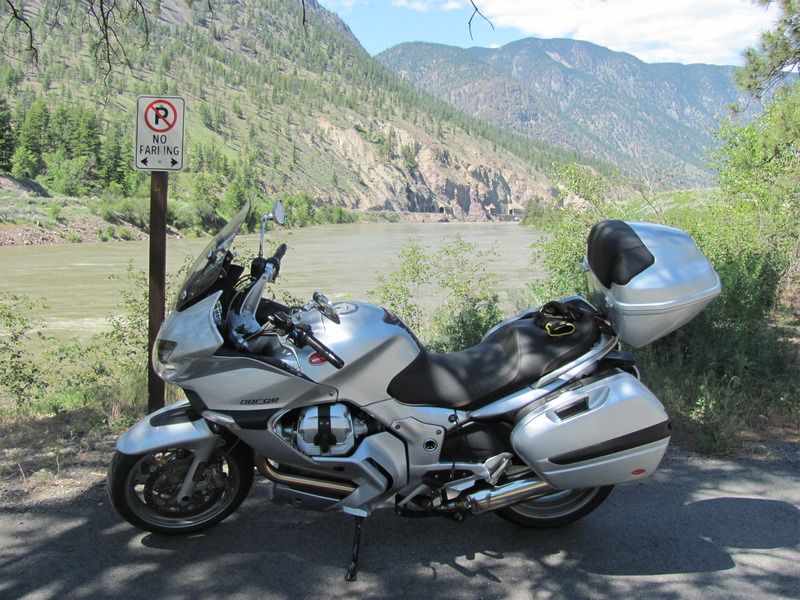 Leaving Hwy #1 at Spences Bridge, I get on Hwy #8 which will take me SE to Merritt.
These signs are everywhere in our province. And guess what?
They don't pertain to motorcycles.
But that's where common sense comes in.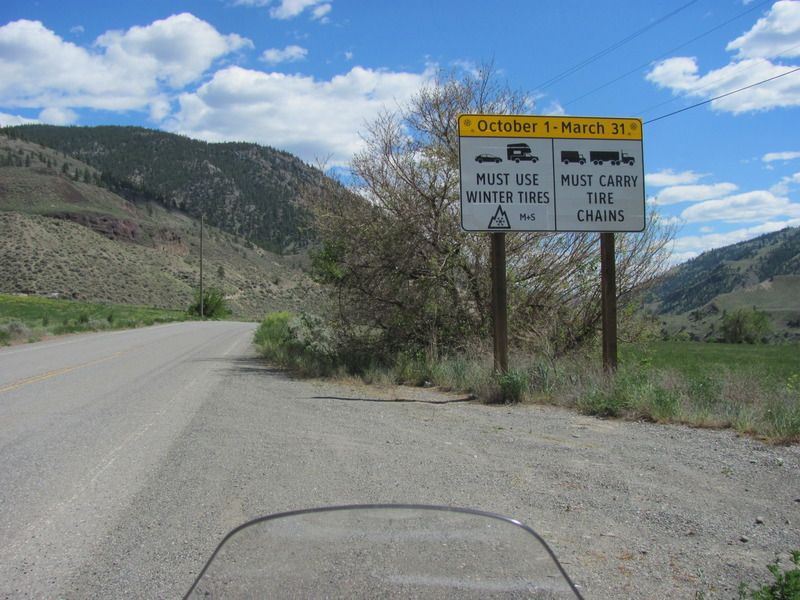 Hot, dry country, except where the rivers are flooding, which is almost everywhere this year.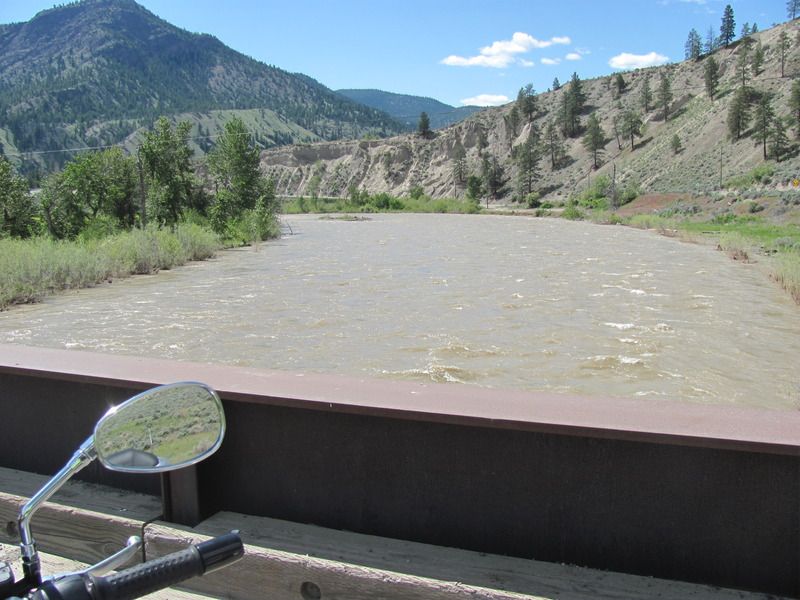 It's been a long, hot day and I needed a moment of peace. No engine, no wind, not even any mosquitoes. Yet.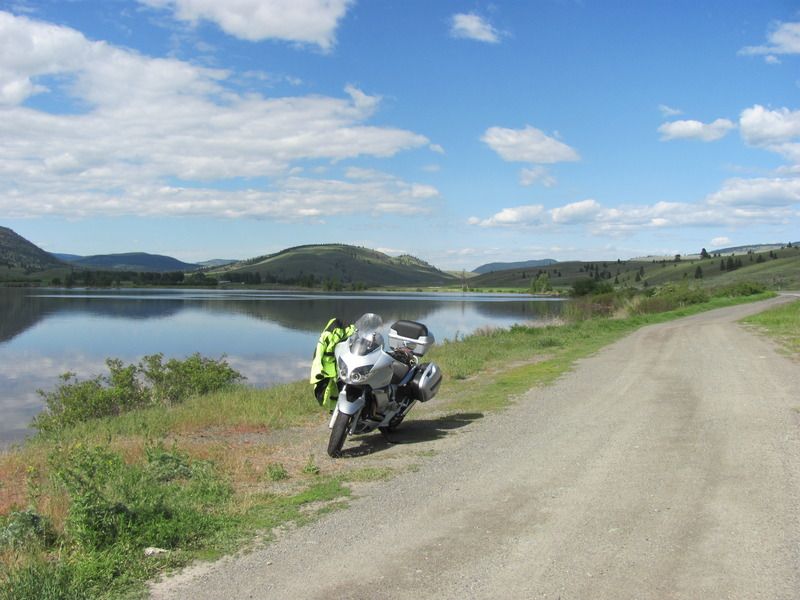 That's it for pictures. I could have taken more, but a guys got to ride too.