I brought the Norge home a month ago and up until now had put less than 600 km on her. Shameful! The weather was crappy and April was a complete write-off.
But May is looking better and today was to be the best day this year, so it was time for a ride. And that meant my favourite, Highway 5A. Kamloops, BC to Princeton, BC. From my house it's exactly 200 km to Princeton.
But a little pre-ride work has to be done first. The tires are low.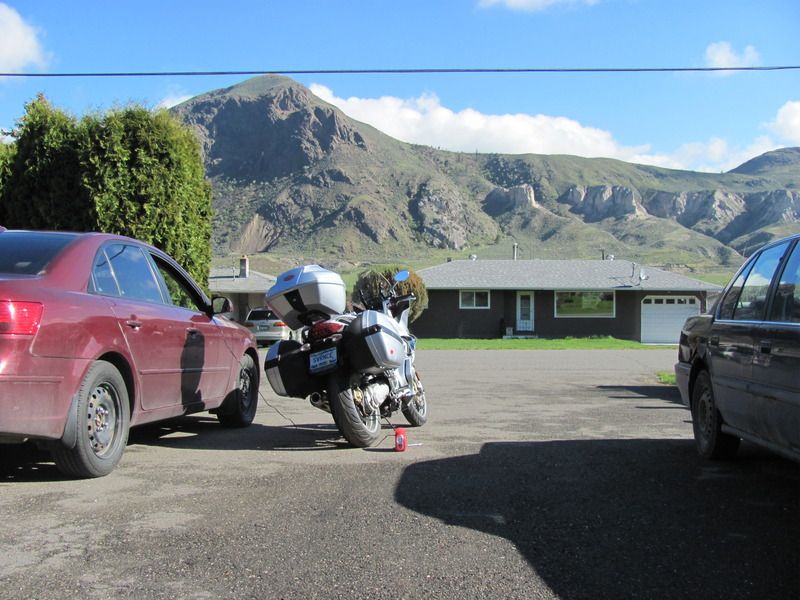 After a brief stop at Costco for gas/petrol, we're off.
First stop is the entrance to Stump Lake Ranch, est. 1883. A large cattle ranch, but not the biggest. Douglas Lake Cattle Ranch is the largest in Canada and it butts up against Stump Lake Ranch.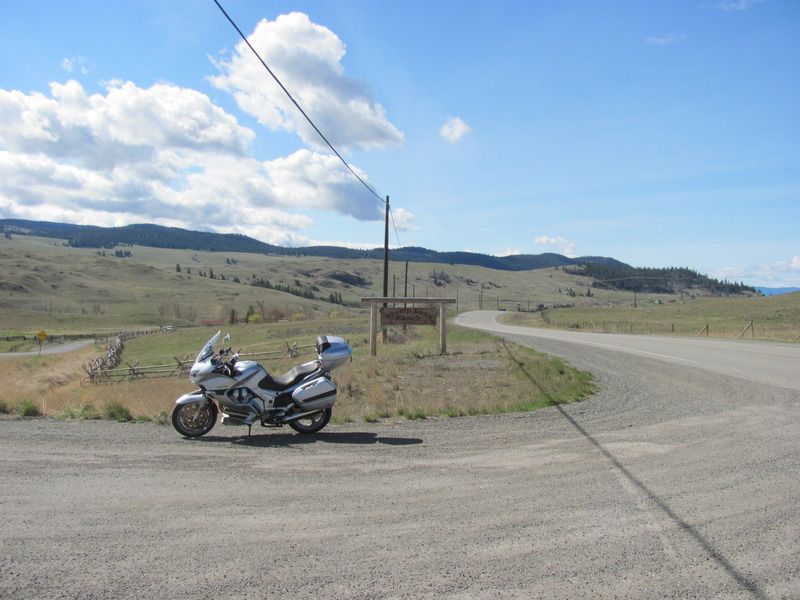 A little further down Hwy 5a is endless miles of rolling hills, lakes and cattle country.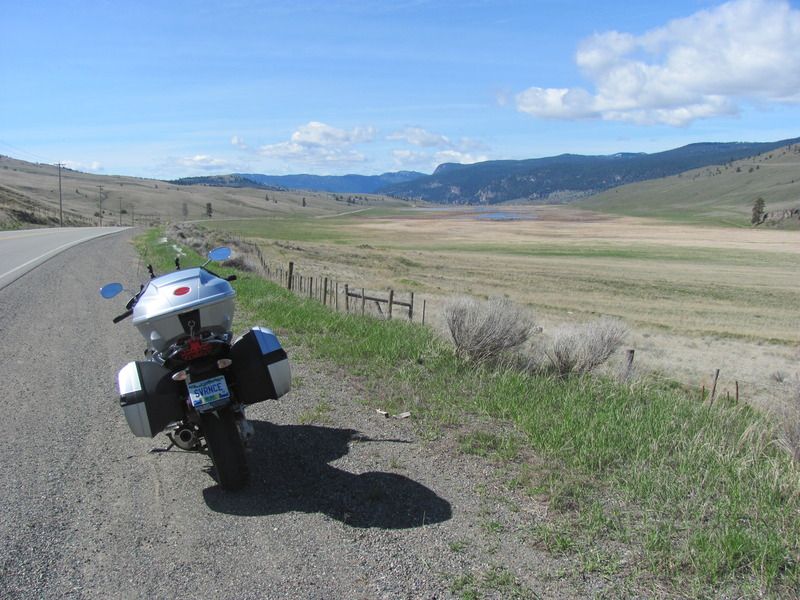 The old (for us) Quilchena Hotel, 1905. It is owned by the Douglas Lake Cattle Ranch.
http://www.douglaslake.com/quilchena.html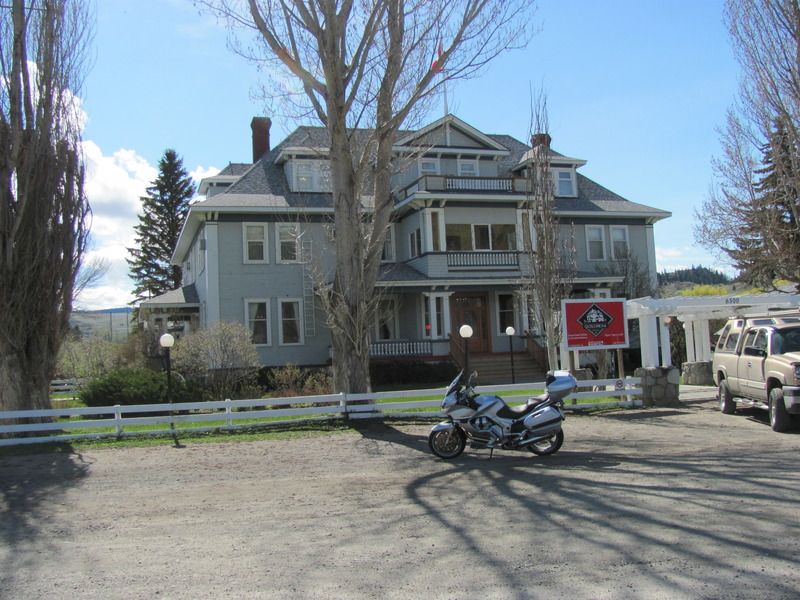 Past the town of Merritt, the countryside changes. We leave behind the open pastures, the road becomes twistier and the hills close in on us.
Corners ahead!
Some people call these places Dude Ranches. http://www.apguestranch.com/index.htm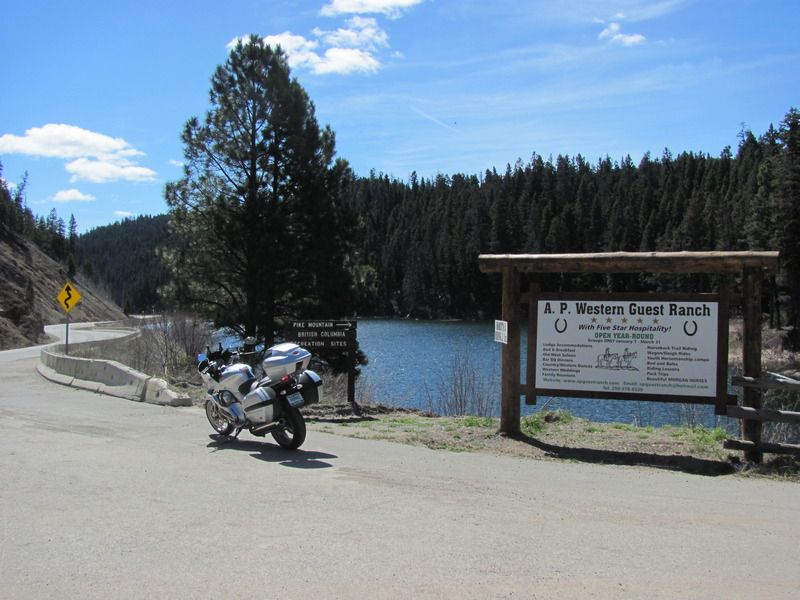 And then it's lunch time. My destination, Princeton, B.C. Always a good burger at A & W.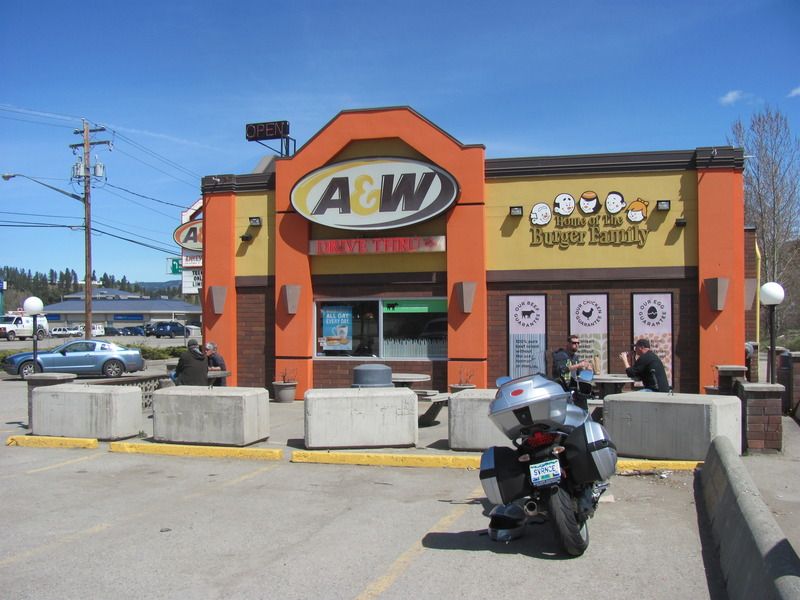 Btw, on the last 60 km leading into Princeton, I met no more than 50 other vehicles. One of the reasons this is a favourite riding road.
Just outside of Princeton is their airport. This is all I saw of it. Possibly the last plane to land here!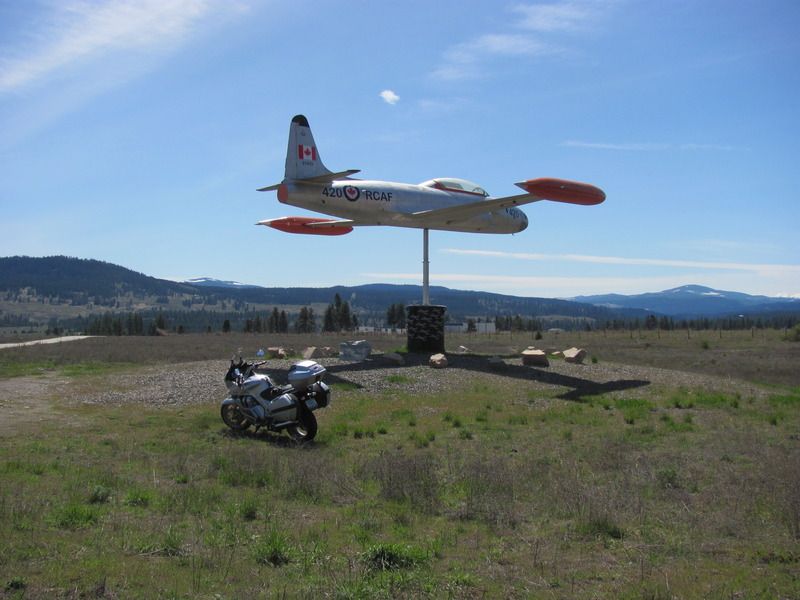 Heading back north, one of the many lakes. I'm not even sure of it's name.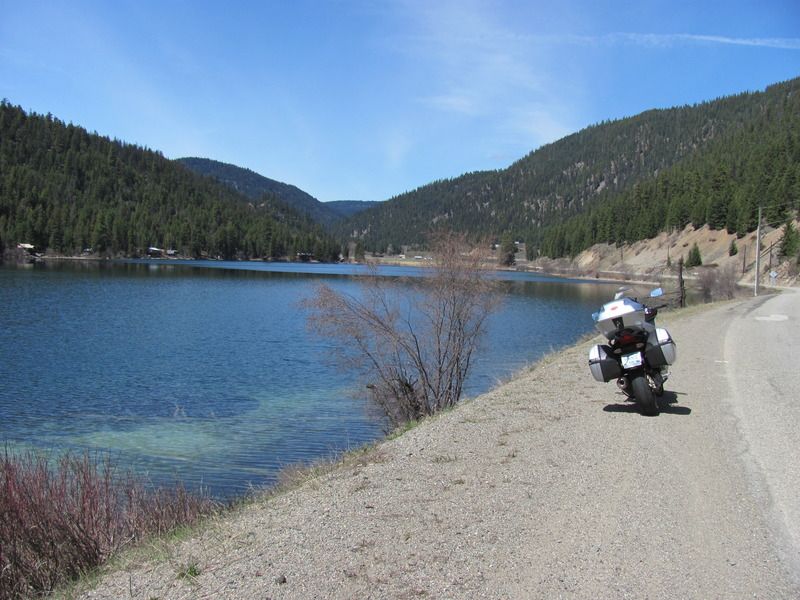 An old log church on the shores of Nicola Lake. It services an Indian Reserve.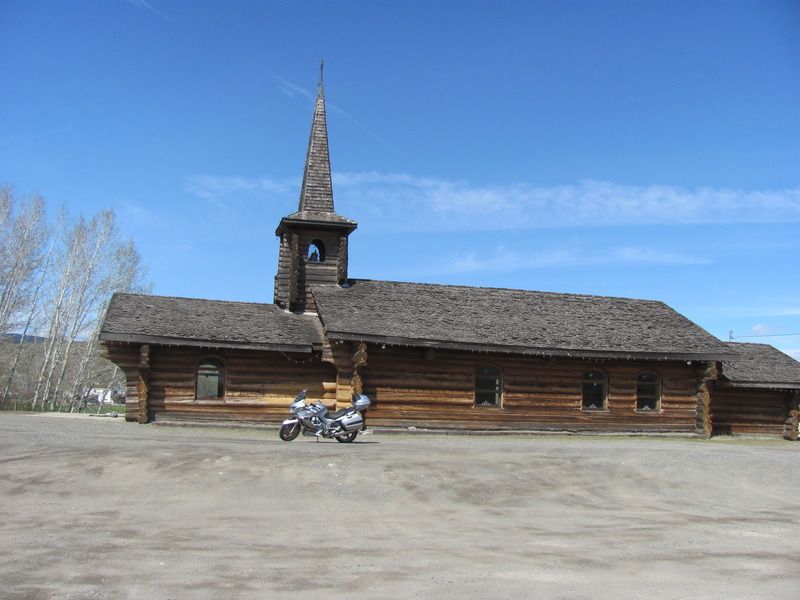 Nicola Lake with cattle country in the background.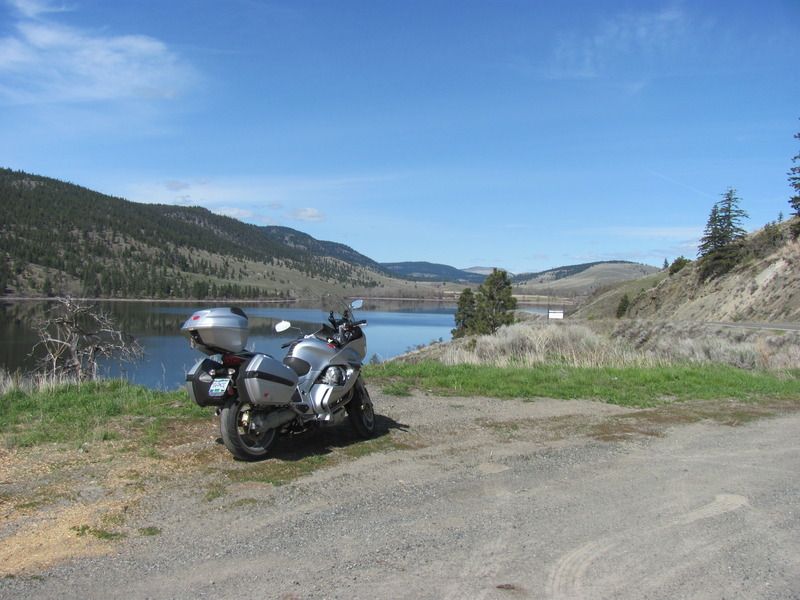 The Nicola Valley.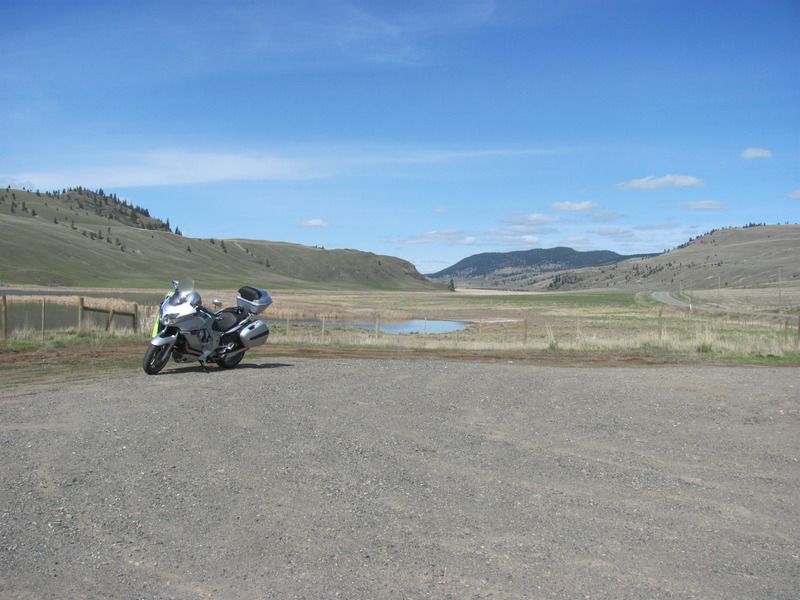 Stump Lake. At least I think it is!
Shumway Lake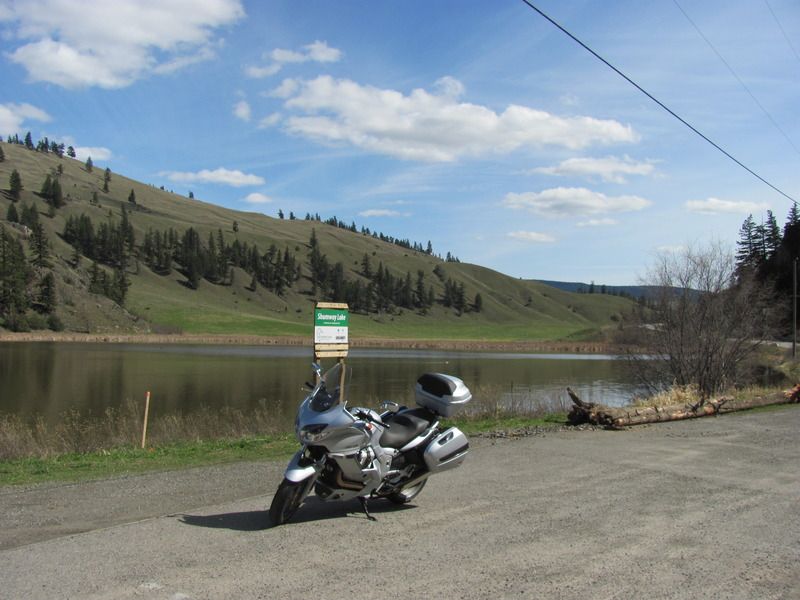 And after a long day of riding, a cool one is deserved.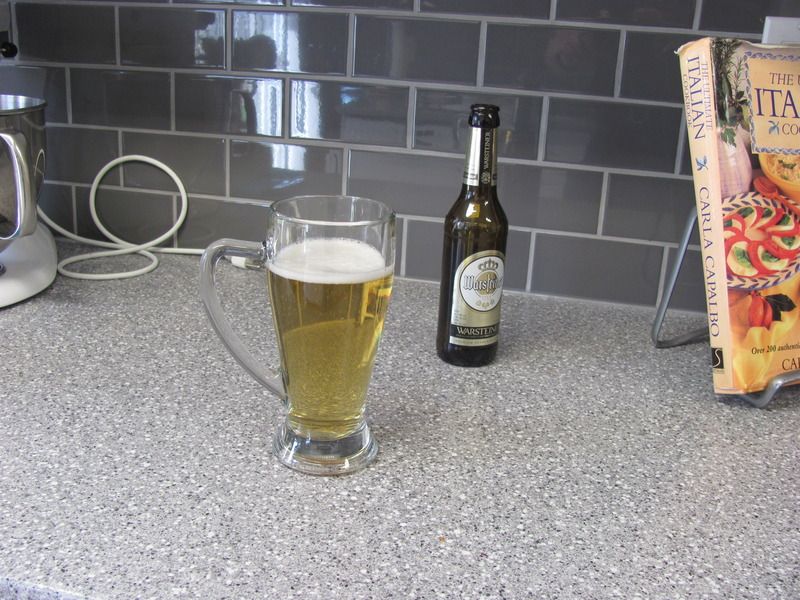 A great day of riding. Exactly 400 kms there and back. And now I have 1000 km on the Norge since I bought it a few weeks ago.
This was the ride I needed. After riding a 1800 Gold Wing for 150,000 km, it's been a bit of an adjustment moving to the Norge. But this ride, and a few more should have us getting along just fine.


Edited by bb49 - 03 May 2017 at 04:28